Volley is the fastest and most straightforward way to collect feedback on any website. Works on live sites, local and staging builds!
"The beauty of Volley is that it works, and it works really well. The simple UI, clean design and fast support really sets it apart."
- Ryan Newman Founder at GCSE
Looking for Bugherd alternatives? Put us in coach!
Simplify your review process with the easiest way to provide instant feedback pinpointed to specific design elements.
Straightforward and simple UI
Annotation and Draw Tools for contextual feedback
Can be used without asking an admin
Save your screenshot for later use
Responsive customer support
Discover how efficient your team could be:
Hours saved per week not fumbling with clunky design docs
Faster design approval without the need for endless email threads
more time to focus on new features and projects
Volley is the easiest to use alternative to BugHerd
Give feedback items a clear owner, so everyone knows who's responsible.
Add files to any feedback item or conversation.
Make sure everyone knows what work needs to be approved.
Export feedback directly to Trello or Jira (PDF coming soon)
Teammates are connected with a shared workspace.
Invite unlimited clients, partners, etc. to any project in Volley.
We use the same level of encryption used by banks and financial institutions.
Set the status of feedback so your team knows what's happening.
Discuss any feedback item to keep the momentum going.
Notify anyone in your team about things that require attention
Receive relevant notifications and feedback updates.
Works on any screen size. Access feedbakc anywhere.
The best SaaS and product teams use Volley for website review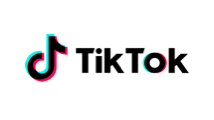 Just a better way to collaborate on website designs We just started using Volley and my team loves it. We are able to keep organized notes of revisions we need to make to our website designs and relay them to our team for development. No more notepads or screenshots into another app, this one does it while we work with great centralization to each project for team productivity. I definitely recommend this for anyone that wants more organization with website project revisions or use a design team.
Volley just...works! - Install the extension - Create a workspace in Volley - Navigate to the site you want to work on - Click extension - Click anywhere on the page to leave comments - YOU'RE DONE! The dashboard is clean and simple, very intuitive. Resolving comments for a project is also simple and intuitive and the screenshots it takes of the site are accurate and fully load, no anomalies or artifacts floating around to clutter things. Looking forward to using this a lot more 🙂
Tried it out and it was 100% on point. The founder knows the pain point of this workflow and has addressed it incredibly well. Easy to use, simple to understand and most of all will save hours, if not days of feedback via docs and screenshots. Had a few queries and within minutes Alex replied with a video recording talking me through. This founder is what these launches are about. Passionate, dedicated and true to his customers. He wants this product to solve problems. Support this product and you won't be disappointed.
Join over 4,OOO web professionals using Volley to streamline website review
Complete your next review in minutes not hours.