Faster client feedback and approvals
Optimize your revision cycles with an easy way for your clients to provide feedback pinpointed to specific design elements.
"If you value your time, are in a business where feedback is important, and want to be able to easily articulate changes, Volley is by far the simplest and best tool I've found."
- Ryan Johnson Founder at Better your Best Marketing
The best digital agencies use Volley for client feedback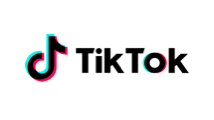 The truth is, collecting feedback through endless emails and design docs isn't always the best—or fastest—way to communicate changes.
Optimize your review process with an easy way to get feedback on your website.
Collect actionable feedback in seconds
Install the Volley widget and collect real-time feedback from your clients. Works on local & staging sites.
Track and resolve feedback from one location
Reduce follow up questions and clarify issues on website builds with context.
Centralized visibility for your whole team
Invite anyone to view and respond to feedback and Integrate with existing PM workflows.
Make widget visible to only your team and clients
Easily control who can see the widget and report feedback.
Make the right point every time
Customize the look of your widget and choose from a viriety of annotation options including draw and video.
Discover how efficient your team could be:
Hours saved per week not fumbling with clunky design docs
Faster design approval without the need for endless email threads
more time to focus on new leads and projects
All the productivity features you need
Volley was created by a digital agency owner with over 20 years of industry experience. We know the biz and we designed Volley for real world use-cases.
Give feedback items a clear owner, so everyone knows who's responsible.
Add files to any feedback item or conversation.
Make sure everyone knows what work needs to be approved.
Export feedback directly to Trello or Jira (PDF coming soon)
Teammates are connected with a shared workspace.
Invite unlimited clients, partners, etc. to any project in Volley.
We use the same level of encryption used by banks and financial institutions.
Set the status of feedback so your team knows what's happening.
Discuss any feedback item to keep the momentum going.
Notify anyone in your team about things that require attention
Receive relevant notifications and feedback updates.
Works on any screen size. Access feedbakc anywhere.
Join over 10,OOO+ web professionals using Volley to streamline website review
Complete your next review in minutes not hours.
"Game changing during COVID"
I love using Volley with front-end engineers. Volley allows me to identify areas that need fixing, letting my developers know exactly where to find the issue. It's also very beneficial when working on a new feature, as a way to capture design QA.
"Where has this been my whole life?"
Volley is without doubt the biggest timesaver I have come across in a very long time. It literally takes seconds to create a note that includes both a screenshot of the problem and a written description."