"A better way to collaborate on live websites"
"Simple and does the job!"
"The collaboration tool I've been looking for!"
How often do you serve up polished designs to development for the result to still need tweaks?
Achieve better back-and-forth with clear visual feedback on your website.
Trusted by Over 10,OOO web professionals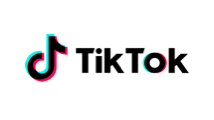 I love using Volley with front-end engineers. Volley allows me to identify areas that need fixing, letting my developers know exactly where to find the issue. It's also very beneficial when working on a new feature, as a way to capture design QA.
"Where has this been my whole life?"
Volley is without doubt the biggest timesaver I have come across in a very long time. It literally takes seconds to create a note that includes both a screenshot of the problem and a written description."

The truth is, offering feedback through endless emails and design docs isn't always the best—or fastest—way to communicate changes.
Simplify your review process with an easy way to give and receive feedback on your website.
Add comments to your website
Track in a collaborative workspace
Give actionable feedback in seconds
Collect feedback directly on any website. Even works on local & staging sites
"Effortless interaction with our Team. Volley is a great tool and it's saving us precious time in conveying design feedback to our development team."
Chirag Parekh
Founder
Invite your team to view to your feedback, complete with helpful metadata.
"Volley streamlines our client feedback loop, saves countless back and forth emails, and lets us know precisely what changes we need to do."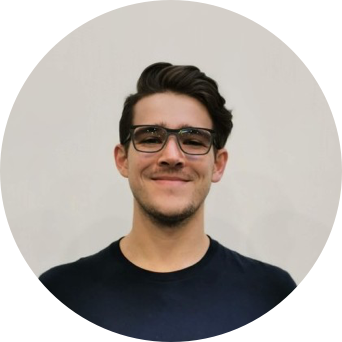 Aidan Scott
Technical Director
Track and resolve your feedback fast
All feedback is sent to a collaborative workspace.
"Volley is fantastic for our needs, we can quickly leave notes for our developers! It cuts down a lot on unnecessary meetings and emails."
Chris Scordo Founder

Make your point every time
Choose from a variety of markup tools.
Stay organized with your project dashboard
Manage all your projects in one place. Easily sort, search and filter.
Integrate seamlessly into your existing workflow and export feedback directly to Trello, Jira, Slack or even a client-friendly PDF.
Create teams based around department, job function, project involvement, or however works best. Teammates are connected with a shared workspace.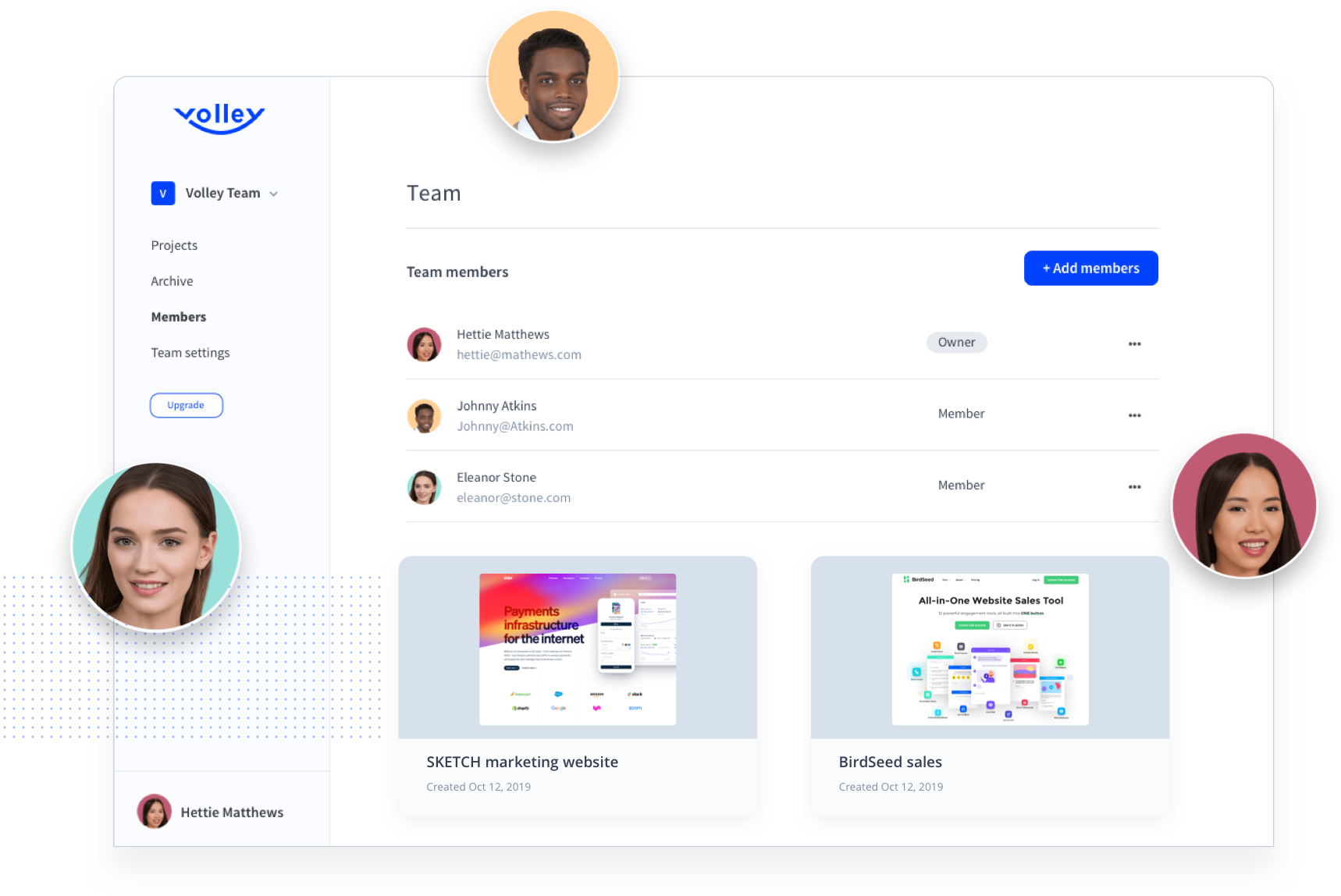 Launch new features and sites 10x quicker...
Before Volley you capture your website feedback using screenshots, numerous email threads, and tons of Docs. After Volley Just point, click, comment. All your feedback is centralized in one place.
Made for product, design and marketing teams
Volley was created by a designer / developer pair with over 20 years of industry experience. We know the biz and we designed Volley for real world use-cases.
Give feedback items a clear owner, so everyone knows who's responsible.
Add files to any feedback item or conversation.
Make sure everyone knows what work needs to be approved.
Export feedback directly to Trello or Jira (PDF coming soon)
Teammates are connected with a shared workspace.
Invite unlimited clients, partners, etc. to any project in Volley.
We use the same level of encryption used by banks and financial institutions.
Set the status of feedback so your team knows what's happening.
Discuss any feedback item to keep the momentum going.
Notify anyone in your team about things that require attention
Receive relevant notifications and feedback updates.
Works on any screen size. Access feedbakc anywhere.
Don't take our word for it...
Over 6,000 people from around the world have used Volley to cut their website review time in half.
"Volley is one of the single most important tools that we've added to our company's Arsenal within the last five years. We've saved money on multiple levels, from time to market, productivity, and not having to pay a developer essentially 3x what they now can achieve in 1x. Volley has skyrocketed the productivity of our business and certainly has been the missing piece, something that we didn't know we were looking for, until we found it. How do we ever live without this?"
— Kevin Michael Gray, Founder at ApproveMe.com
Nice tool for design feedback The experience of using it is a nice one. It seems solid and immediately ready for use - if you want to share feedback visually and interactively, Volley does its job well.
It's a hit! Easy to use, just place a dot here and there to comment. Thank you for making a useful app we use daily.
Awesome app for customer feedback! I'm so happy I met Volley! And it came just at the right time for me. Thanks!
Just a better way to collaborate on website designs We just started using Volley and my team loves it. We are able to keep organized notes of revisions we need to make to our website designs and relay them to our team for development. No more notepads or screenshots into another app, this one does it while we work with great centralization to each project for team productivity. I definitely recommend this for anyone that wants more organization with website project revisions or use a design team.
Volley just...works! - Install the extension - Create a workspace in Volley - Navigate to the site you want to work on - Click extension - Click anywhere on the page to leave comments - YOU'RE DONE! The dashboard is clean and simple, very intuitive. Resolving comments for a project is also simple and intuitive and the screenshots it takes of the site are accurate and fully load, no anomalies or artifacts floating around to clutter things. Looking forward to using this a lot more 🙂
Tried it out and it was 100% on point. The founder knows the pain point of this workflow and has addressed it incredibly well. Easy to use, simple to understand and most of all will save hours, if not days of feedback via docs and screenshots. Had a few queries and within minutes Alex replied with a video recording talking me through. This founder is what these launches are about. Passionate, dedicated and true to his customers. He wants this product to solve problems. Support this product and you won't be disappointed.
The perfect collaboration tool that I have been looking for! What a great product! Volley is going to save a lot of time I usually spend on design feedback with my developers and designer! Sure volley is going to improve my team's productivity and make our workflow easier.
I gave Volley a try, and all I can say is "Wow!" Thank you Alex and Kyle for coming prepared with a very viable product and thorough responses to our support questions. I mean, how often do devs provide on-the-fly Loom videos with their responses? The process from account creation to adding your Chrome extension and executing a project was simple, smooth and hassle-free. Volley and its extension work straight out of the box. It's a keeper!
I own a digital agency and Volley is exactly what we needed to finish up that last 10% of polish on our website builds. So often we will complete a build on a website and look to our designers to provide a final design review on what we have delivered based on their designs. Volley helps to easily compile all the feedback in one place and is extremely fast to use. Volley is definitely a time saver!
We needed a means for clients to find elements from existing websites that they'd like to see in their new project. Volley fit the bill.
— Eric Reynolds, Founder at Trancefusion Design
Great for Project Managers who work with designers! We have a team of developers, content creators, and designers and find that iterating through different UI and UX options can be a chore involving emails, screenshots, and tickets with too much verbiage. Volley is fantastic for our needs, as we can quickly point at the screen to leave notes for our designers and not fuss with poorly capped screenshots and editing tools to communicate ideas! It cuts down a lot on unnecessary meetings and emails. It really is simple to use - we were up and running in minutes; and our developers can visually (and easily) see the dialogue with designers in order track and make quick changes. Love this app!
Volley is intuitive, clean and simple. It's easy-to-use for suppliers and clients - no training required. By consolidating feedback in projects, Volley has slashed my emails by at least 25%. It's versatile and the Chrome extension makes it super handy and accessible. I'm constantly discovering new use-cases for the tool - it's my go-to for any browser-based feedback. The brand personality is fantastic and I recieved no push-back when onboarding clients. Thanks for making life a little easier Volley! 🙂

Simple and does the job! Volley is a great tool for providing quick instant feedback for your websites to developers especially for non-techies. First, I love the simplicity and the UI/UX and that likely stems from the facts that the company was founded by a designer. Second, easy setup! When you login, you get a great video to help you understand how it works. Third, I like the chrome extension. This makes it quick and simple to point anywhere on a website and make comments, The advantage of Volley over other is the fact that you don't need to take screenshots but can add your comments directly with the chrome extension. It is pretty cool and quick. Simple and gets the job done if you're looking for a quick feedback tool with your developers.
Quick and Easy.
Often clients are intimidated by new tools. Volley is really easy to install and my clients seem to 'get it'. Volley has been a god-send in getting tech challenged clients to stick to our processes. No more screen shots in a word doc.

Fantastic App. Love how easy it is to leave comments directly on the live site for my designer to review. On long scrolling sales pages, this is way easier than figuring out how to take a full-size screenshot and then adding notes to it through a photo editor. Thanks Volley team!
Really easy way to talk to clients about website changes. Love this tool! It does need some improvements but the basic stuff is there and it is already usable. Perfect for a freelance webdev like me!
if you value your time, and if you are in a business in which visual feedback is important, and you want to be able to easily articulate changes from one revision to the next, then Volley is by far the simplest and best tool that I have found.
— Ryan Johnson, Founder at Better your Best Marketing
Amazing tool for my clients make reviews of my websites!
Where were you my whole life? Seriously there are plenty of tools to assist with client feedback but Volley is so simple for my clients to use that it actually gets used. Sure, I wish there were a couple more bells and whistles but I think the simplicity allows my most technically challenged clients to use the tool. It is now my goto custom collaboration tool.
My "go-to" web page notator
I am ecstatic to have this in my toolset. With this, I can notate anything that is displayed in a browser, capture the image, and it puts it somewhere I can easily manage it. I can even stop a video at a particular frame and highlight anything I need to and capture that image. With other members and collaborators, we can work in one place to keep track of notated images.

This one is a keeper very simple and easy to use.

It's a tool that is the missing piece for website design/dev communication.
Too Strong I have been looking for a maintenance tracking tool for a long time. it's a must, buy.
"As a non-technical founder of a company I constantly find myself working with our design team to bring our product to life, only to pass along to our development team and not able to fully "bring it to life" as intended. What makes Volley so powerful for us is that it allows our designers to instantly provide feedback to our developers, ensuring we end up with exactly what we designed."
— Drew Sheahan, Founder at BirdSeed
Game changing during COVID.


I love using Volley as a collaboration tool with front-end engineers and UI/UX developers at my organization. Our product is very robust and enterprise, and Volley allows me to identify areas in our platform that need fixing, and screenshots the browser window letting my developers know exactly where they can find the issue. It creates a great backlog of design items they can get to when they have time. It's also very beneficial when we're working on building a feature, as a way to capture design QA.
Simple to use and does exactly what it's supposed to! Volley has made our website feedback and revision requests much simpler. It's incredibly easy to use and has a clean and simple UI which adds to that easy to use feeling. The first client we had utilize it, I wasn't sure how it was going to go but he even called (unprompted) to comment how Volley was a "cool little tool" and made his feedback much simpler.

A handy little app to communicate website change requests. We were looking for a simple app that we and the developers could use to easily communicate change requests and to quickly input these into our project management system. Volley fit this need very well since we were able to do this in a straightforward manner.
A trustworthy tool, a timesaver. Easy too use with more than enough features to get effortless feedback on designs. It's has helped us speed up our client sign off processes.
A must-have tool for every web designer. Volley is easier to use, faster and more stable than other software I have used.
A powerful design feedback tool. Really good, there are a few client feedback tools in the space and really Volley is the simplest to use. I'm happy with Volley as is, and with forthcoming developments I expect it to become an ever more capable tool.
Great for collaborating on chat bot flows. We got this software primarily as a way to collaborate with clients on edits needed to chat bot flows - we are able to capture both the many chat backend flow, plus the experience in messenger and have them give us our feedback. It works perfectly for this purpose. We've also used it for collaborating on website edits internally. Love it so far.
Huge improvements in web site bug management. Volley let me lose less time trying to understand what my non technical customers wanted me to edit on the web sites I'm working on. They just navigate the website and point out something they want to be fixed by taking screenshots. Very very useful!
Easy to use! I like almost every feature. It's easy to use and easy to navigate. I am using this as a user and with my client to keep him updated on projects I am working on.
Effortless interaction with Team.
Volley is great tool and it is saving our precious time in conveying the design / development feedback to development team.
Out of the box solution for web designers and collaborative work! This is an out of the box solution to improve your workflow with partners and clients from day 1. If you design websites for a living or do some kind of visual work that needs feedback from partners or clients, you need this tool. It's very easy to use, and it will allow you to gather quick feedback about projects , annotations, and visual feedback in any site. Really easy to use tool, better than Userback in my opinion.
One of the easiest collaborative solutions on the market. The UI and UX of Volley is among the absolute best. The attention to detail is outstanding and you can tell they take themselves and their product very seriously. That pours into the product itself. It's extremely easy to use, very intuitive, and a massive time saver. The ability to allow clients and team members to quickly mark up a project and provide feedback as seamlessly as Volley has only increased my authority in the space.
Join over 10,OOO+ web professionals using Volley to streamline website review
Complete your next review in minutes not hours.